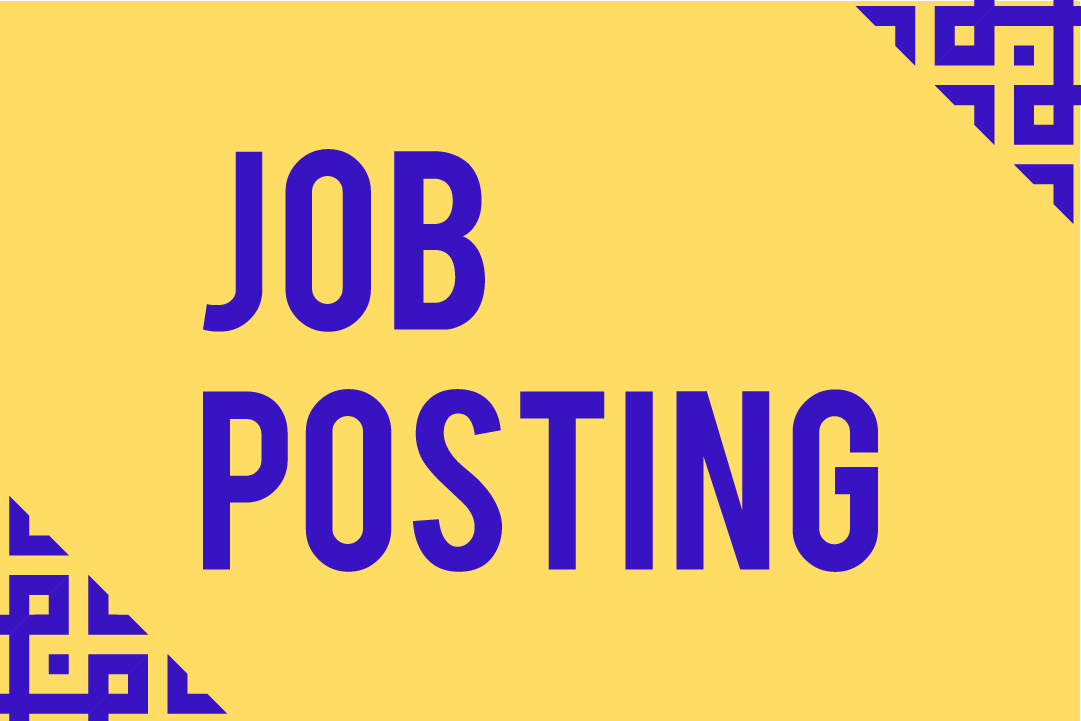 Lecturer, Creative Writing–English, Lehman College
Lecturer – English
Job ID–25957
FACULTY VACANCY ANNOUNCEMENT
The Department of English invites applications for a full-time Lecturer position in Creative Writing beginning Fall 2023. Candidates must demonstrate the ability to teach introductory and general education creative writing courses in a curriculum that stresses engagement with the cultural, racial, and linguistic diversity that Lehman students bring to the study of English. Active publication and/or performance history, involvement with literary communities in the Bronx and New York City, and the ability to teach courses in Latinx literature are preferred. In addition to teaching, responsibilities include advising students and providing service to the department, college, and university.
The Lehman College English Department is a vibrant department of readers, writers, scholars, critics, editors, digital humanists and engaged community members. As part of a Hispanic Serving Institution situated among the rich cultural, racial, and linguistic diversity of The Bronx and surrounding areas, the English department engages with literatures and cultural material past and present, local and global. Through innovative teaching and inventive scholarship, we practice critical analysis, creative expression, and skills for understanding and contributing to a wide range of communities. Each of our three tracks for the major — Literature, Creative Writing, and Professional Writing – prepares students with the skills and knowledge necessary for the many professions available to English majors.
Lecturers at the City University of New York have an annual workload of 24 hours (6-8 courses) per year. The title of Lecturer at the City University of New York is a "tenure-bearing (Certificate of Continuous Employment) title used for full-time members of the faculty who are hired to teach and perform faculty functions, but do not have a research commitment" (PSC CUNY Contract, Article 11, section 11.1: https://psc-cuny.org/contract/article-11-classification-titles).
The Department of English is housed in the School of Arts and Humanities at Lehman College. Lehman College is a senior college in the City University of New York system that prides itself on its commitment to public urban higher education. Located in the Bronx, the College serves its diverse student body of more than 14,000 students by providing a liberal arts education that prepares them for employment, graduate study, and the professions. The College is a Hispanic-Serving Institution. In 2018, Lehman College was ranked 3rd in the U.S. among four-year public institutions for economic mobility for students, and 1st in the U.S. among Hispanic-Serving Institutions with high extended upward income mobility rates.
QUALIFICATIONS
Graduate degree or substantial graduate coursework in Creative Writing, English, Composition, or other related disciplines preferred, as well as demonstrated ability in the following areas:
• Teaching students of diverse racial, ethnic, linguistic, and educational backgrounds
• Creative curriculum and assignment design in research-based academic and creative writing at the post-secondary level
• Active, student-centered pedagogy and significant student mentoring experience
• Use of technology to support teaching and learning
Candidates will be required to provide proof of being fully vaccinated against COVID-19 upon commencing employment. Exemption (medical or religious) requests to this requirement will be considered in accordance with applicable law. Being fully vaccinated is defined for this purpose as being at least two weeks past their final dose of an authorized COVID-19 vaccine regimen. Final candidates must be fully vaccinated as of their first day of employment.
COMPENSATION
Lecturer salary:
$76,870 – $87,004
Salaries are commensurate with education and experience.
CUNY offers faculty a competitive compensation and benefits package covering health insurance, pension and retirement benefits, paid parental leave, and savings programs. We also provide mentoring and support for research, scholarship, and publication as part of our commitment to ongoing faculty professional development.
Health Plan Coverage for Employees Hired on or after October 1, 2022 City of New York employees and employees of Participating Employers and their eligible dependents hired on or after October 1, 2022 will only be eligible to enroll in the EmblemHealth HIP HMO Preferred Plan and must remain in the HIP HMO Preferred Plan for the first year (365 days) of employment.
After 365 days of employment, the employee will have the option of either remaining in the HIP HMO Preferred Plan or selecting a different health plan within 30 days before the end of the 365th day period.
If a new health plan is selected, the new plan will be effective on the 366th day.
Only after the 365th day can the employee participate in any Annual Fall Transfer Period. An employee who needs to request an exemption from the required enrollment in the HIP HMO Preferred Plan can do so by submitting a HIP HMO Opt-Out Request Form to EmblemHealth. An employee, or eligible dependent, must meet certain criteria and the request must be approved by EmblemHealth before the exemption is granted. The HIP HMO Opt-Out Request Form and HIP service area are available on the EmblemHealth website.
HOW TO APPLY
For a list of all jobs available at CUNY, kindly visit the following page: https://cuny.jobs/
Visit https://www.cuny.edu/employment/, sign in if you already have an account or register a New User account if you do not, and search for this vacancy using the Job ID or Title. Select "Apply for Job" and provide the requested information.
For more instructions on applying for a job at CUNY, see https://www.cuny.edu/employment/system-instructions/applying/
Candidates must attach a cover letter, a curriculum vitae, and a statement of teaching philosophy. After an initial review of applications, candidates will be asked to arrange for three (3) letters of recommendation to be sent to the chair of the search committee, at english.search@lehman.cuny.edu
For technical issues:
Contact the service desk by email: service.desk@cuny.edu. If you can, provide screenshots. Please do not provide your User Account password; it is not needed to investigate any issue.
For questions about the job posting:
For questions about the content of any job posting, please contact the Human Resources department: human.resources@lehman.cuny.edu
For other questions, please contact search committee chair Prof. Salita Bryant salita.bryant@lehman.cuny.edu
CLOSING DATE
Please submit completed applications by January 15, 2023 for full consideration. Review of CVs will begin on January 16 and continue until a candidate has been identified.
JOB SEARCH CATEGORY
CUNY Job Posting: Faculty
EQUAL EMPLOYMENT OPPORTUNITY
CUNY encourages people with disabilities, minorities, veterans and women to apply. At CUNY, Italian Americans are also included among our protected groups. Applicants and employees will not be discriminated against on the basis of any legally protected category, including sexual orientation or gender identity. EEO/AA/Vet/Disability Employer.
https://cuny.jobs/bronx-ny/lecturer-english/18AE4A31FEE846E394DA9574A13BB3DC/job/?fbclid=IwAR2jiUjqxuf1RXQK185zKwZ5S4SQBQuHNodrM3iWbVu5QeLfXeDUHmE2cps