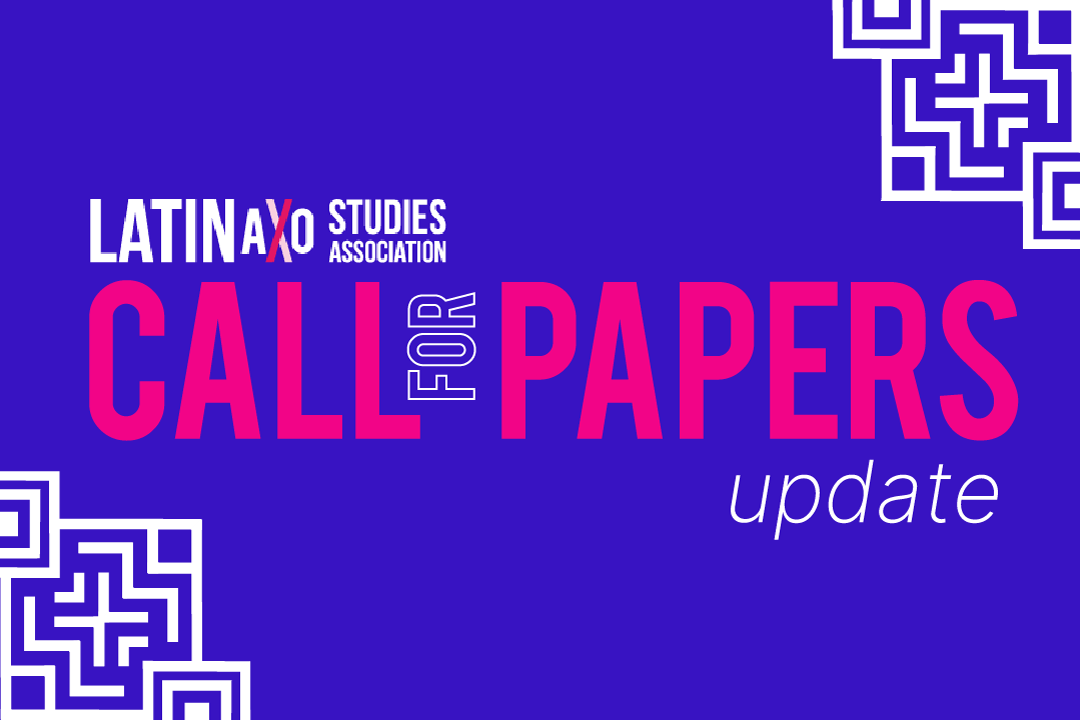 Call for Papers: Placing Justice and Joy in Latinx Studies
Update
Call for Papers is now closed. Thank you for your submissions. You will be contacted if you are selected.
As LSA celebrates its tenth anniversary in 2024, the Arizona State University conference site committee invites you to consider the productive relationship between justice and joy in the context of Latinx placemaking. In mainstream media, battles over social justice and Latinx joy are often bracketed off from one another. Social justice as a concept has come under fire, alongside other lightning rod issues such as DEI, critical race theory, and ethnic studies. In stark contrast, one can easily conjure up exceptional images of Latinx joy such as Selena or Celia Cruz dancing, and Latinx athletes pumping their fists as they celebrate a win. Where along this spectrum does Latinx placemaking fit? What interventions do Latinx communities make as they both counter harmful rhetoric and celebrate their own resilience in the face of anti-immigrant and anti-Latinx laws, border crises, and other forms of violence? How do Latinx communities create a sense of place amidst so much displacement, from transnational migration to gentrification? As scholars, we seek to consider how justice and joy are bound up with one another, co-creating a shared sense of place. We invite submissions of panels, workshops, roundtables and individual papers related to Latinx placemaking, justice, and joy.
Topics to consider include:
Indigenous placemaking within and outside Latinidad
Contradictory claims to place and land within Latinx communities and between Latinx and other communities
Afro-Latinidades, placemaking, and inclusion
Latinx joy and healing (social, emotional, psychological)
Dynamics of pleasure, play, and competition in Latinx communities
Latinxs in arts, performance, and sports
Immigration policy and activism
And other relevant issues within Latinx Studies today
Our theme resonates with the host site of Arizona, which has long been a lightning rod for anti-Latinx politics but is also a place where Latinxs have found joy, built community, and organized for justice. As Latinxs and Indigenous communities in Arizona have negotiated complex relationships to land and one another, the site encourages us also to ask, what is the relationship between Latinx placemaking and the forceful displacement of other communities, especially Indigenous communities? How can Latinx studies more capaciously consider this kind of placemaking within contradictory contexts?
Beyond Arizona, the conference theme invites wide engagement with the diversity of Latinx places and spaces. From the urban to the rural, from the Southwestern borderlands to the East Coast and beyond, Latinxs have been integral to the rise of important multiracial coalitions that have led the effort to transform the culture and political climate of the United States. Such transformations make spaces for Latinx joy.
PROPOSAL SUBMISSION GUIDELINES:
The program committee welcomes proposals with diverse formats but will give preference to organized panels, roundtables, and workshops. Individual presentations and other creative formats will also be considered. Panels, workshops, roundtables and individual papers that engage in interdisciplinary rather than monodisciplinary approaches will be prioritized for inclusion in the Conference. Likewise, proposals that include a diverse group of participants are highly encouraged.
* Proposals in Spanish or Spanglish are welcome.
***Individuals may participate as a PRESENTER on only one panel, roundtable or workshop. The same individual may take a second role at the conference as CHAIR or DISCUSSANT for their own or another panel, roundtable or workshop.
Click panel or individual section to open details and submission link
Panel proposals must include the following:
Panel title
250-word panel abstract.
Names of participants, affiliation, and role (list Chair first, then Discussant, followed by Presenters). To add participants click "+ADD ANOTHER PARTICIPANT."
In addition:
Submit a 250-word abstract for each paper in the panel. Along with the abstract, include the paper TITLE, and the NAME of the paper presenter in the designated box.
Indicate panel discipline.
Add choice of 3 to 5 themes or topics appropriate for your full panel.
Submissions are now closed
These submissions must include the following:
Title of submission.
A 250-word abstract or description.
Name of participant(s), affiliation, and role. If there are additional participants, click "+ADD ANOTHER PARTICIPANT."
Discipline
Choice of 3 to 5 themes or topics appropriate for your submission.
Submissions are now closed
Proposals are due on
October 1, 2023
by 5:00 pm PST