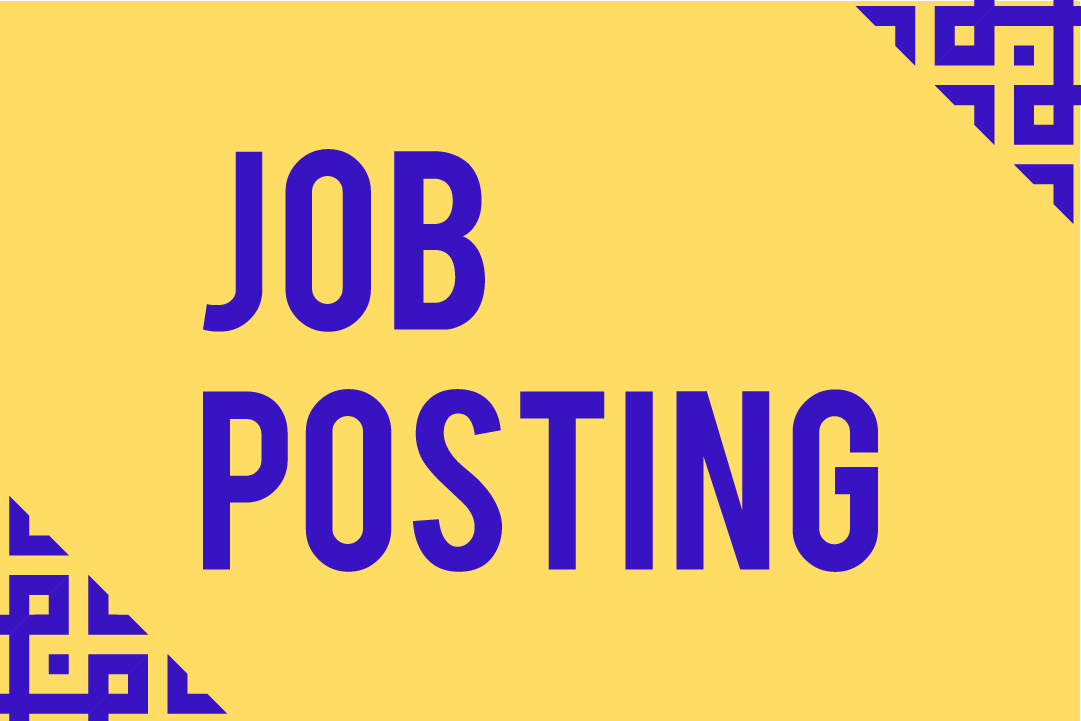 Assistant Professor of Latin American and Latinx Studies, John Jay College
John Jay College of Criminal Justice, City University of New York
Assistant Professor of Latin American and Latinx Studies
The Latin American and Latinx Studies (LLS) Department of John Jay College of Criminal Justice, City University of New York, invites applications for a tenure-track faculty position at the Assistant Professor level to start in Fall 2023. We welcome applicants with Ph.D. degrees in the social sciences and the humanities with interest and expertise in Latin America and/or Latinx populations. Preference will be given to applicants with a record of research and teaching on issues of racial, ethnic, socioeconomic, and gender injustice and their intersectionality in the Dominican Republic and/or in Dominican and Latinx communities in the United States. Applicants with research and teaching experience in Blackness/Afro Latin America/Latinx intersectionality, with particular focus on the Spanish-speaking Caribbean, are also welcome to apply.
The successful candidate will: 1) bring enthusiasm and a demonstrated commitment to effectively teach and mentor students; 2) develop and maintain an active research and publication agenda; 3) participate actively in service at the department and college level; and 4) contribute to advising our majors and minors.
With nine full-time faculty members, the LLS Department offers a multidisciplinary B.A. degree, a minor, an Honors minor in Latin American and Latinx Studies, and a minor in U.S. Latinx Literatures. The Department also offers students a variety of faculty-led co-curricular programs designed to enhance student success and postgraduate opportunities.
John Jay College of Criminal Justice is a senior college of the City University of New York (CUNY) and an internationally recognized leader in educating for justice. A federally designated Hispanic-serving institution, it is ranked third in the nation in Black student success, and it is a top ten institution for promoting student social mobility. John Jay is proud to serve a diverse and dynamic student body of 15,000 students that includes nearly fifty percent students who are
first in their family to attend college as well as students who are immigrants, from low-income families, or from other historically underrepresented groups in higher education.
This is an abridged vacancy announcement. To view the full vacancy announcement and to apply:
-Go to www.cuny.edu/employment
-Click "Search job postings."
-Click the link for "Faculty" and browse to job Opening ID number 25180
-Click on the "Apply Now" button and follow the instructions.
Once registered or logged in, candidates should submit the following: an application letter with a statement of research and teaching interests and how they would contribute to the College's diversity goals, C.V., names of three references along with contact information, and proof of degree or progress toward the degree. All items to be uploaded must be combined in a single document preferably in PDF format.
Review of resumes to begin November 1, 2022.
Posting closes on December 1, 2022.
CUNY encourages people with disabilities, minorities, veterans and women to apply. At CUNY, Italian
Americans are also included among our protected groups. Applicants and employees will not be discriminated
against on the basis of any legally protected category, including sexual orientation or gender identity.
EEO/AA/Vet/Disability Employer.