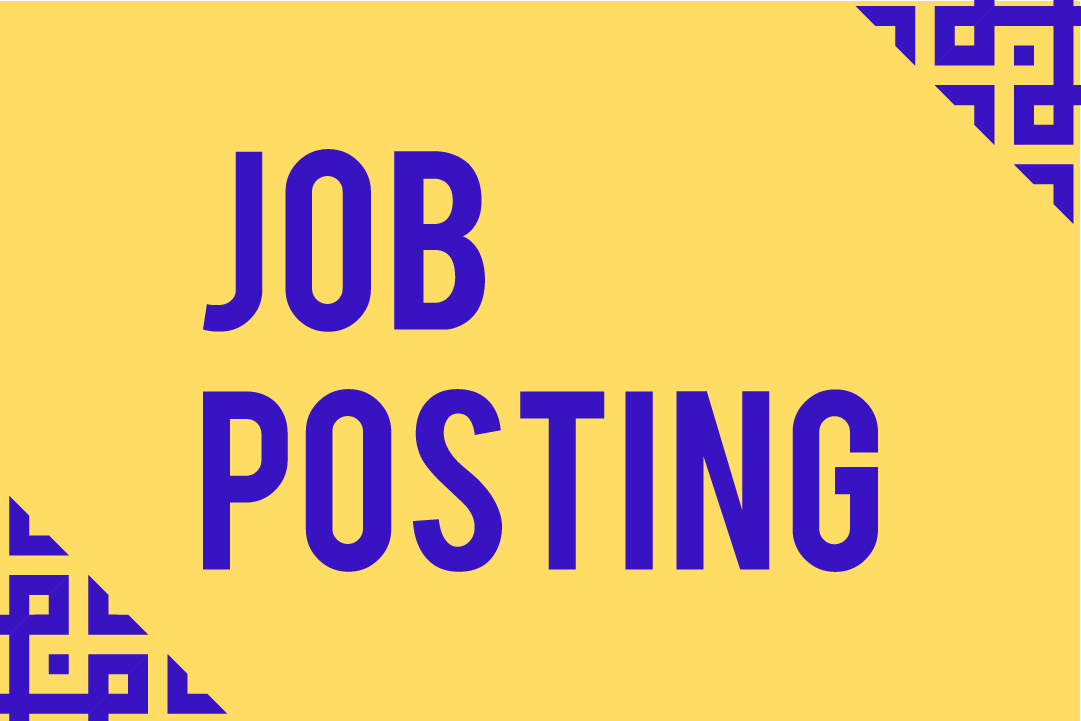 Assistant Professor- Latina/Latino Studies, San Francisco State University
Assistant Professor- Latina/Latino Studies
Apply nowJob no: 520005
Work type: Instructional Faculty – Tenured/Tenure-Track
Location: San Francisco
Categories: Unit 3 – CFA – California Faculty Association, Faculty – Social Sciences, Tenured/Tenure-Track, Full Time
Position Description
The Department of Latina/Latino Studies at San Francisco State University, offers an exciting opportunity for a tenure-track Assistant Professor position beginning August 2023. We welcome applicants who focus on Latina/o Studies specializing in US Latina/o History and/or Central American Communities. We welcome and strongly encourage applications from queer and trans scholars and scholars with disabilities.
About the Department: The Department of Latina/Latino Studies is a unique liberal arts B.A. degree program with an emphasis on equity, social justice, and community empowerment focused on developing critical thinking, analytical writing skills, and an area of expertise centered on Latinas/os/x in the U.S. The Latina/Latino Studies Department favors a pan-Latino approach to the study of Chicana/o/x, Mexican, Central American, South American, and Caribbean-American communities in the U.S. We emphasize gender, transnational identities, global economies, social movements, and critical, socially responsible scholarship that links our classrooms to local communities and their empowerment through both our curriculum and our community service learning program.
About the University: The mission of San Francisco State University is to create and maintain an environment for learning that promotes respect for and appreciation of scholarship, freedom, human diversity, and the cultural mosaic of the City of San Francisco and the Bay Area; to promote excellence in instruction and intellectual accomplishment; and to provide broadly accessible higher education for residents of the region and state, as well as the nation and world. To fulfill its mission, the University is committed to the following goals:
• Attracting, retaining and graduating a highly diverse student body
• Providing disciplinary and interdisciplinary liberal arts and professional education that is academically rigorous and intellectually challenging
• Providing curricula that reflect all dimensions of human diversity, and that encourage critical thinking and a commitment to social justice
• Recruiting, retaining and supporting a diverse faculty whose teaching demonstrates an active engagement with their individual fields of study and whose creative and scholarly work is an extension of the classroom, laboratory or studio
• Employing a staff and administration reflecting the diversity of our student community and the values of the campus;
• Fostering a collegial and cooperative intellectual environment that includes recognition and appreciation of differing viewpoints and promotes academic freedom within the University community; and
• Serving the communities with which its students and faculty are engaged.
Responsibilities: The position requires undergraduate teaching in the one's area of specialization, mentoring and advising graduate and undergraduate students, developing an active on-going scholarship program in one's area of specialty, and on-going committee and service assignments.
Teaching assignments may include the following courses: LTNS 278: History of Latinos in the US LTNS 265: Topics in Latina/o History LTNS 435: Oral History Methods: Theory and Practice LTNS 460: Central Americans of the US LTNS 465: Mexican-Americans: History and Heritage LTNS 679: Central American Literature LTNS 565: Central Americans Writing in the US The candidate's research agenda should use rigorous methodological expertise to enrich our department's analysis of Latina/Latino communities.
Qualifications:
Required:
• Ph.D. in relevant field of study. Terminal degree must be completed by the first day of employment
• Record of working and communicating effectively with colleagues and students
Preferred:
• One to two years of undergraduate teaching experience with a large, diverse student body or in a multicultural setting
• Awareness and engagement with critical concerns in the discipline and a publication record that demonstrates a sustained research focus on Central American Communities, and/or Latino/a History, broadly defined
• A demonstrated record of community-engaged scholarship
• Experience teaching and working closely with students from historically under-represented communities
Rank and salary: Assistant Professor. Salary commensurate with qualifications and experience. The California State University (CSU) provides generous health, retirement and other benefits.
Application Procedure:
A complete online application must be submitted to receive consideration.
To apply, please upload the following materials by November 28, 2022:
1. Cover letter (relating your experience to the required qualifications)
2. Curriculum vitae
3. Teaching philosophy
4. Research Statement
5. A diversity statement that is no more than 400 words that provides an understanding of your capabilities to address diversity in support of SFSU's diverse student and community populations. Please discuss how you have addressed diversity in your teaching, research, and service.
Names and contact information of three references who will provide letters of recommendation upon request.
Writing samples, and teaching evaluations will be requested at a later date.
Please direct all questions about the position to: Belinda Reyes, Hiring Committee Chair at reyesb@sfsu.edu, please include in the subject line "tenure-track Assistant Professor position."
CSU requires faculty, staff, and students who are accessing campus facilities to be immunized against COVID-19 or declare a medical or religious exemption from doing so. Any candidates advanced in a currently open search process should be prepared to comply with this requirement. The systemwide policy can be found at 
https://calstate.policystat.com/policy/9779821/latest/
 and questions may be sent to 
hr@campus.edu
San Francisco State is an Equal Opportunity/Affirmative Action Employer and does not discriminate against persons on the basis of race, religion, color, ancestry, age, disability, genetic information, gender, gender identity, gender expression, marital status, medical condition, national origin, sex, sexual orientation, covered veteran status, or any other protected status. We welcome and strongly encourage the application of individuals from historically underrepresented groups. Reasonable accommodations will be provided for qualified applicants with disabilities who self-disclose by contacting the Senior Human Resources Manager. Additional information on the requirements for new hires may be found at the Human Resources web page (
https://hr.sfsu.edu/about-hr).
Thank you for your interest in employment with California State University (CSU).  CSU is a state entity whose business operations reside within the State of California.  Because of this, CSU prohibits hiring employees to perform CSU-related work outside of California with very limited exception.  While this position may be eligible for occasional telework, all work is expected to be performed in the state of California, and this position is assigned to on-campus operations.
Advertised: Pacific Daylight Time
Applications close: Open Until Filled