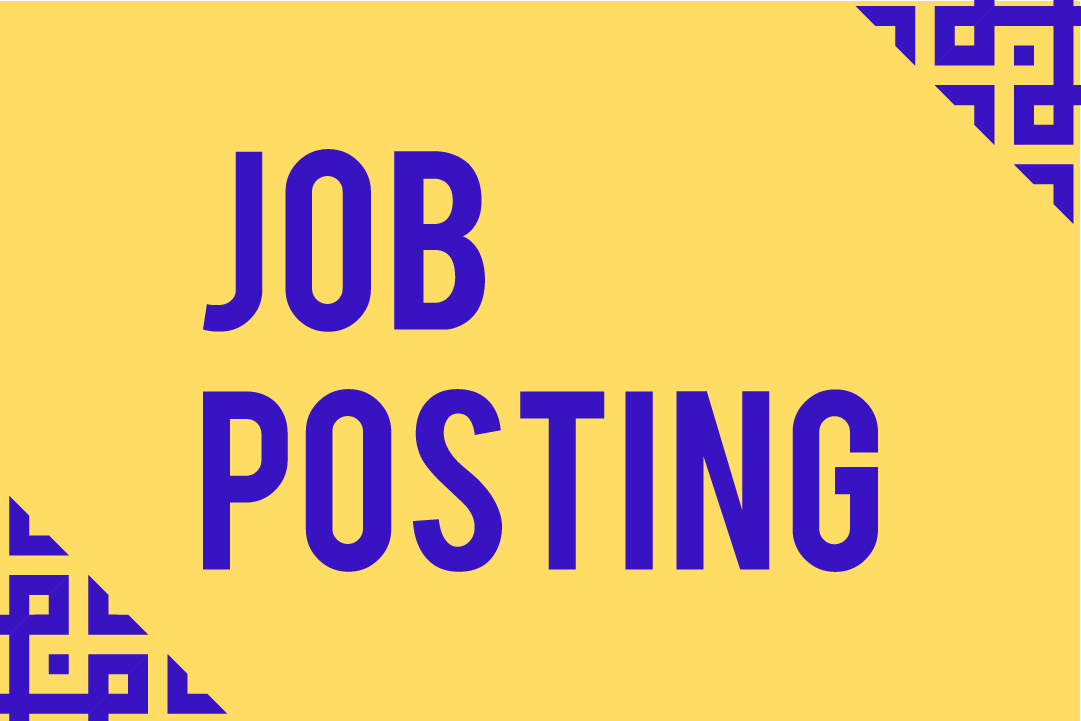 Assistant Professor-Gender, Sexuality, and Visual Arts/Humanities-Gender & Women's Studies
Position overview
Position title: Assistant Professor
Anticipated start: July 1, 2023
Application Window
Open August 1st, 2022 through Monday, Sep 19, 2022 at 11:59pm (Pacific Time)
Position description
The Department of Gender and Women's Studies at the University of California, Berkeley seeks applications for an Assistant Professor, tenure-track faculty position.We are seeking candidates whose scholarship centers visual studies, including digital and/or analog art, with a focus on gender/sexuality. Candidates should have thorough training in the discipline of women, gender, and sexuality studies. We are looking for candidates with a humanistic approach who are committed to inter- and trans-disciplinarity, and we are open to scholars across disciplines.

We are interested in a scholar with a strong commitment to feminist, queer, anti-racist, transnational, postcolonial, and decolonial theoretical perspectives. We especially welcome scholars-artists who focus on the Global South and/or Indigenous Studies and those who take a creative approach to knowledge production.

The Department of Gender & Women's Studies is founded on a commitment to social justice pedagogy. We are deeply committed to a transformative vision, and engaged practice, of diversity, inclusion, equity, belonging and justice. We do this by centering interdisciplinary perspectives on the formation of gender and its intersections with other relations of power, such as sexuality, race, class, nationality, ability, religion, and age. Further, we understand that working toward a truly diverse educational environment demands that our analysis is always growing to respond to, and prefigure, our changing world. We are interested in applicants who will advance diversity, equity, and inclusion through their teaching, research, and/or service. Our excellence can only be fully realized by faculty, students, and staff who share our commitment to these values. Successful candidates for our faculty positions will demonstrate evidence of a commitment to advancing equity and inclusion. Additional information about programs and resources supporting the advancement of diversity, equity, inclusion, and belonging is available at:
https://ls.berkeley.edu/about/diversity-equity-and-inclusion
https://ls.berkeley.edu/ls-divisions/social-sciences/diversity-equity-and-inclusion

The department is committed to addressing the family needs of faculty, including dual career couples and single parents. We are also interested in individuals who have had nontraditional career paths, who have taken time off for personal reasons (e.g., caretaking or disability), or who have achieved excellence in careers outside academe (e.g., in the arts, community organizing, or professional service). For information about potential relocation to Berkeley, or career needs of accompanying partners and spouses, please visit: http://ofew.berkeley.edu/new-faculty

Considering the significant disruptions caused by the Covid-19 pandemic, particularly for disadvantaged groups, in our evaluation of applicants, dips in productivity in otherwise strong records occurring with the onset of the pandemic will be evaluated with the context of the pandemic in mind.
Qualifications
Basic qualifications (required at time of application)
PhD (or equivalent international degree) or enrolled in PhD (or equivalent international degree) granting program.
Preferred qualifications
PhD (or equivalent international degree) at the time of application or near completion at the time of application, strongly preferred. Preference will be given to applicants with a record of excellent research and publication and with a demonstrated record of excellence in teaching. At least one year post-PhD teaching and/or research experience preferred.
Application Requirements
Document requirements
Curriculum Vitae – Your most recently updated C.V.

Statement of Teaching experience and pedagogical philosophy

Statement on Contributions to Advancing Diversity, Equity, and Inclusion – Statement on your contributions to diversity, equity, and inclusion, including information about your understanding of these topics, your record of activities to date, and your specific plans and goals for advancing equity and inclusion if hired at Berkeley (for additional information go to https://ofew.berkeley.edu/recruitment/contributions-diversity).

One Publication – One single sample publication or chapter (under 25 pages is strongly preferred)
Reference requirements
3 letters of reference required
Apply link: https://aprecruit.berkeley.edu/JPF03531
Campus Information
Diversity, equity, inclusion, and belonging are core values at UC Berkeley. Our excellence can only be fully realized by faculty, students, and academic and non-academic staff who share our commitment to these values. Successful candidates for our academic positions will demonstrate evidence of a commitment to advancing equity, inclusion, and belonging.The University of California, Berkeley is an Equal Opportunity/Affirmative Action Employer. All qualified applicants will receive consideration for employment without regard to race, color, religion, sex, sexual orientation, gender identity, national origin, disability, age, or protected veteran status. For the complete University of California nondiscrimination and affirmative action policy see: http://policy.ucop.edu/doc/4000376/NondiscrimAffirmAct

In searches when letters of reference are required all letters will be treated as confidential per University of California policy and California state law. Please refer potential referees, including when letters are provided via a third party (i.e., dossier service or career center), to the UC Berkeley statement of confidentiality (http://apo.berkeley.edu/ucb-confidentiality-policy) prior to submitting their letter.

As a condition of employment, you will be required to comply with the University of California SARS-CoV-2 (COVID-19) Vaccination Program Policy. All Covered Individuals under the policy must provide proof of Full Vaccination or, if applicable, submit a request for Exception (based on Medical Exemption, Disability, and/or Religious Objection) or Deferral (based on pregnancy) no later than the applicable deadline. Please refer to Appendix F, Section II.C. of the policy for the deadlines applicable to new University of California employees. (Capitalized terms in this paragraph are defined in the policy.) Federal, state, or local public health directives may impose additional requirements.

Positions that are represented by a collective bargaining unit or agent have particular contracts. For more information, please refer to the relevant contract: Lecturer contract, Postdoctoral contract, Research Series contract, and Librarian contract. Questions about represented positions can be directed to the hiring unit.
Job location
Berkeley, CA